Early this year I posted a question on my Instagram story about what kind of content you guys wanted to see on the blog, and one of the most popular responses I got was: "How do you mix prints? What are your tips? I don't even know where to start!"
Honestly, I wasn't sure where to start. To me, print mixing almost comes naturally to me. Like it's something I've been doing for so long, that I just do it without a second thought. So after much contemplation, I have come up with a few tips to help you get a better understanding of how to mix prints in a fashionable way.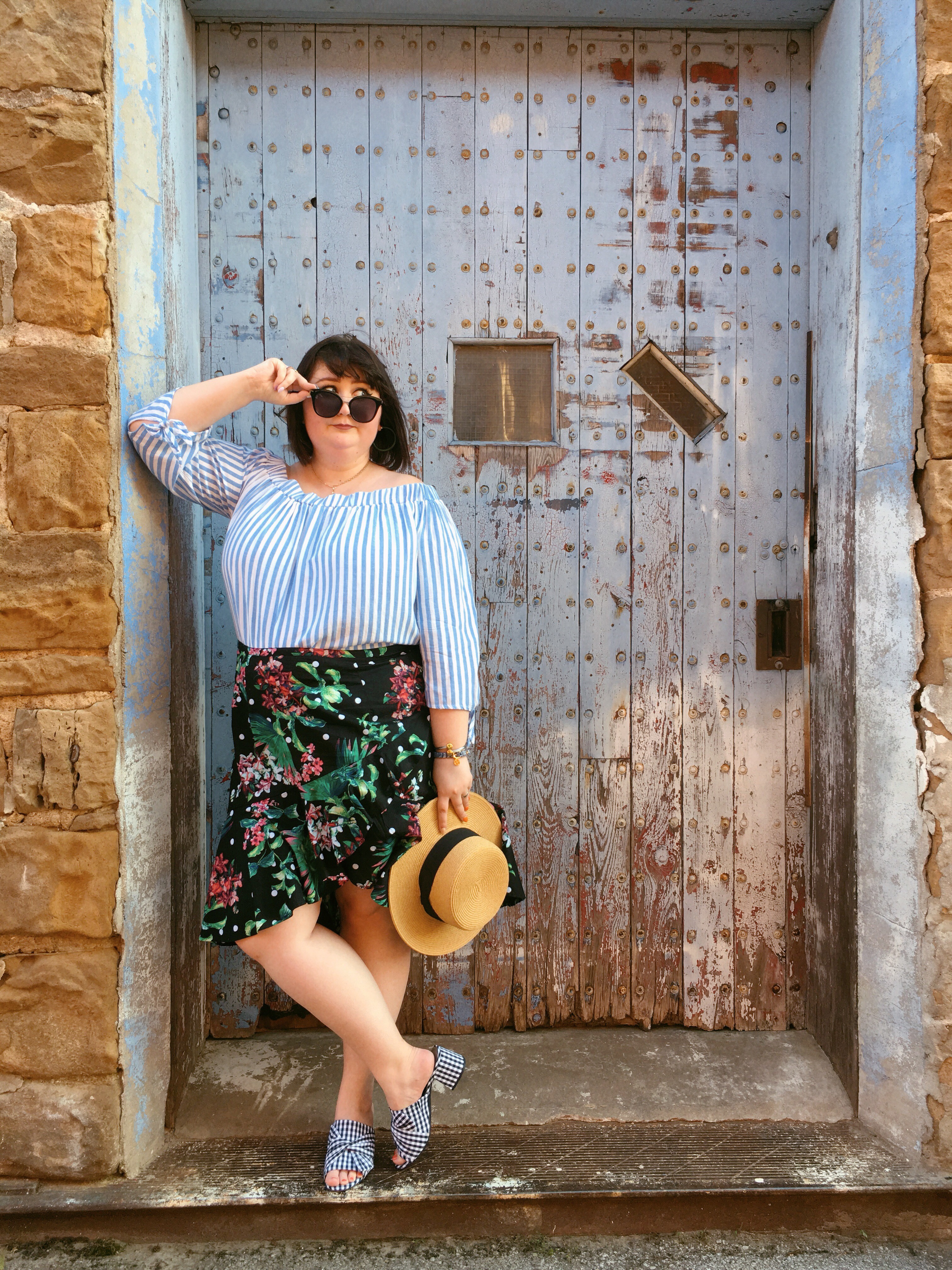 Color Palette – When picking the printed items you want to wear, the best place to start is by finding a similar color palette. For example, I used the navy in the tie dye tank top below to pull out the navy and overall jewel tones of the floral skirt. By pulling one similar color between the two prints you create a more cohesive outfit.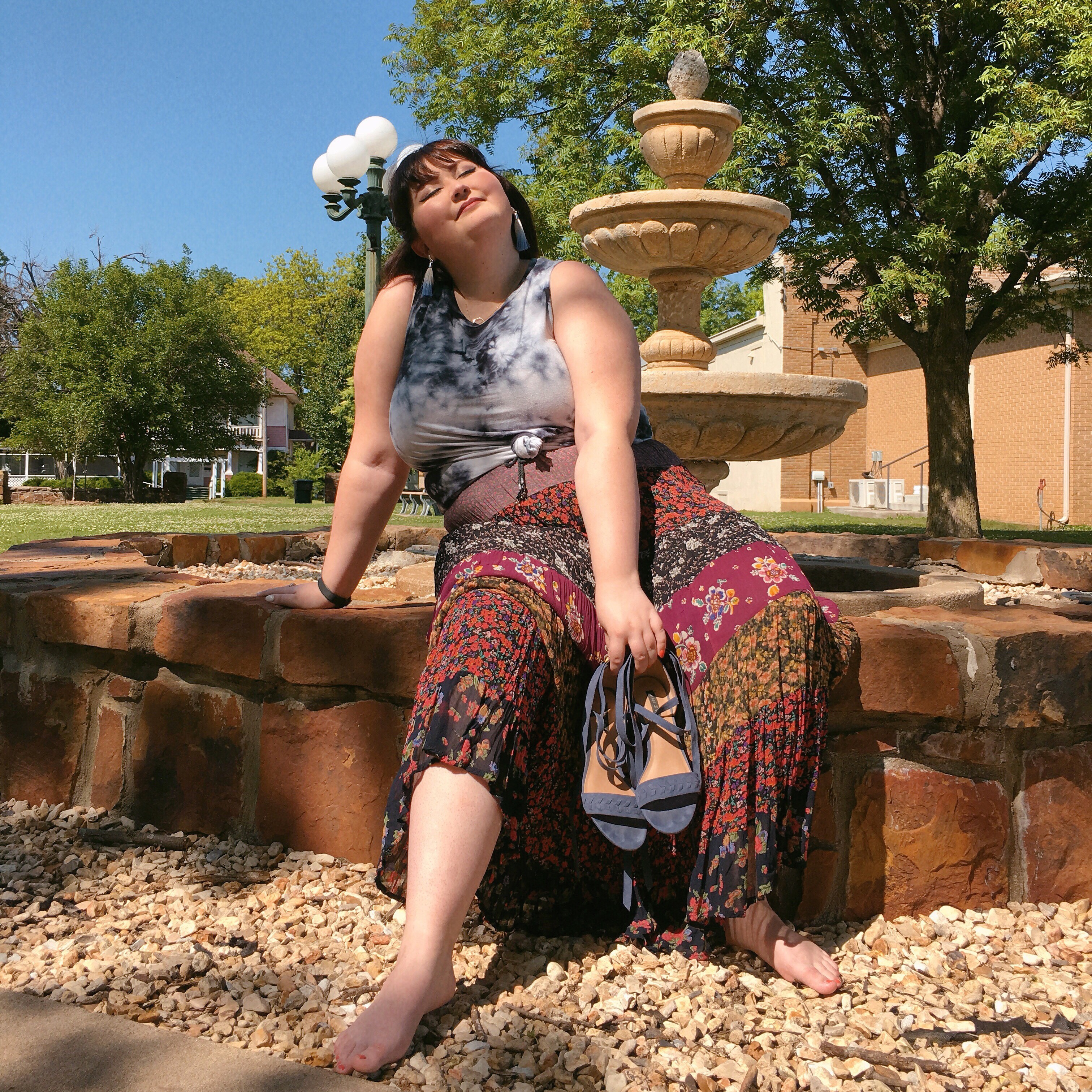 Utilize Accessories – If you don't feel comfortable wearing a full outfit of print, you can easily start by wearing a printed top or bottom and then pairing it with a printed accessory. If you feel like a pro you can even use accessories to add a third print to your look, like I did with the gingham shoes below!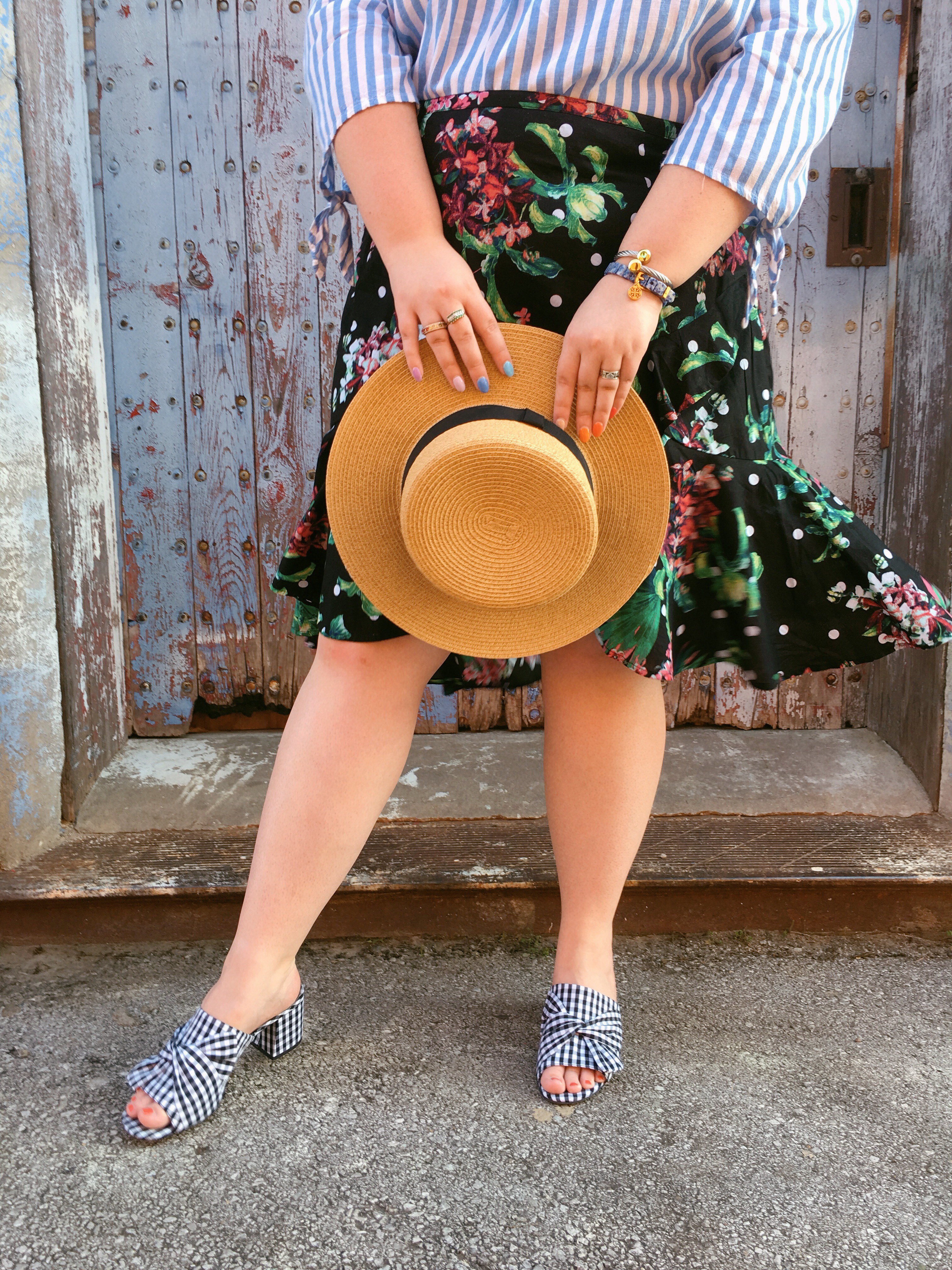 Break It Up – One way to create a more flattering look with a print on print outfit is to add a belt or jacket in a solid color to break up the overall appearance of the print. This adds contrast and also creates a more visually appealing look. You can also do this by making sure your prints are different in scale, so there is one large print and one smaller print.
Confidence is Key – When in doubt, wear it with confidence. I honestly think that you could rock a potato sack if you had enough confidence. And when you see someone who feels good in what they are wearing, you notice.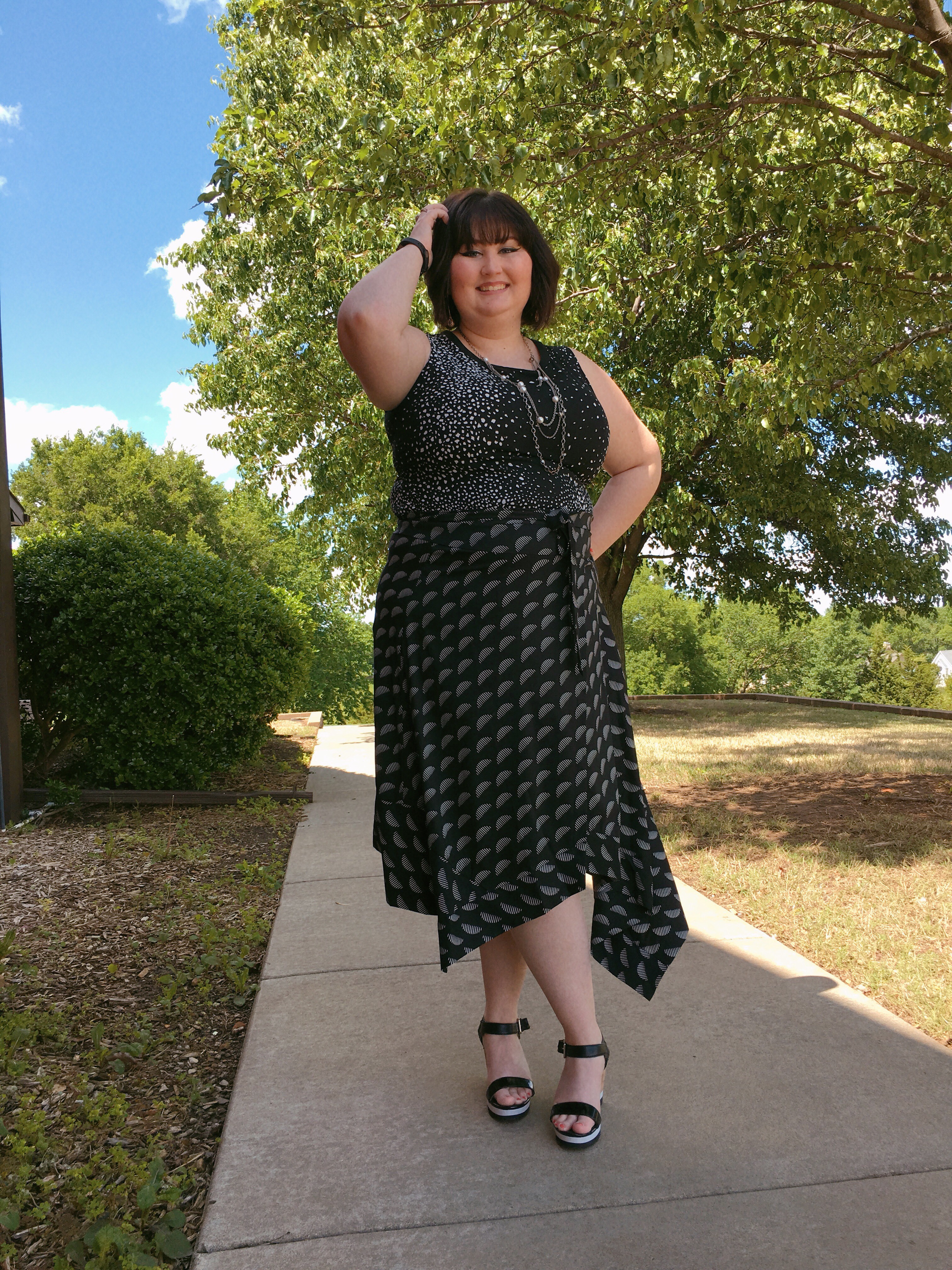 My Go To's – Here are some of my go to combinations to help get you started: stripes and florals, stripes and leopard/animal print, tie dye and florals, polka dots and gingham, and plaid and stripes. Of course I also love to double up on prints, like stripes on stripes, gingham on gingham, plaid on plaid, and polka dots on polka dots!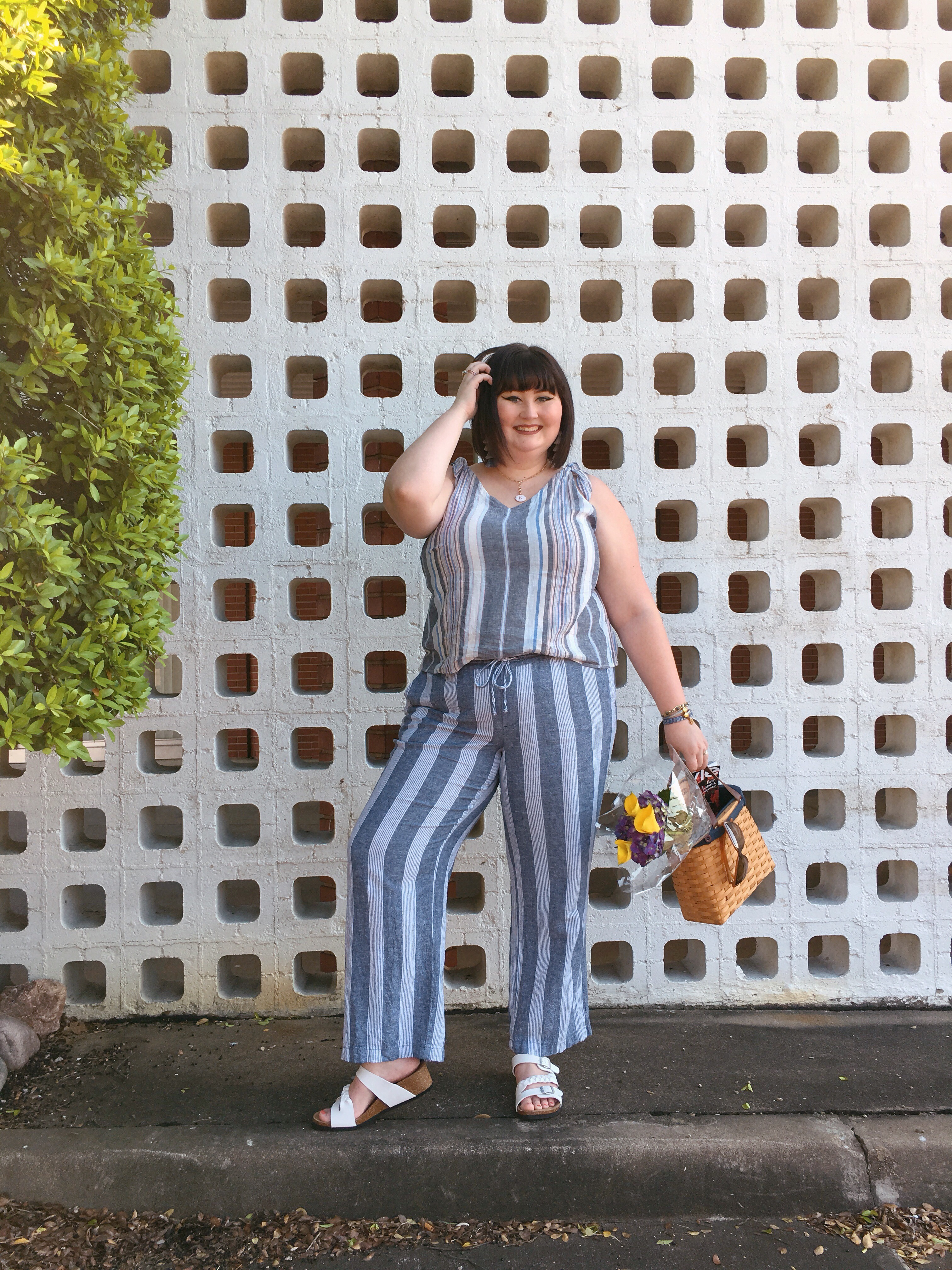 I hope this helped you guys get a better idea of how to mix prints in your own wardrobe. I encourage you to take out all of your printed clothing items, lay them on your bed, and just start matching them up to create new outfits. You'll be surprised to see what you can come up with!
Love, Kendall