I want you to close your eyes and picture your wardrobe. What does it look like? What pieces immediately come to mind? Now imagine if something were to happen to your wardrobe, and you had to start all over. Where would you start? What pieces would you want to replace as soon as possible? Those are a good indication of your wardrobe staples.
Your wardrobe staples are the pieces you can't live without, and they are a great indicator of your personal style! Below I am going to show you my wardrobe staples for the upcoming season as well as a few tips and tricks on finding your own wardrobe staples.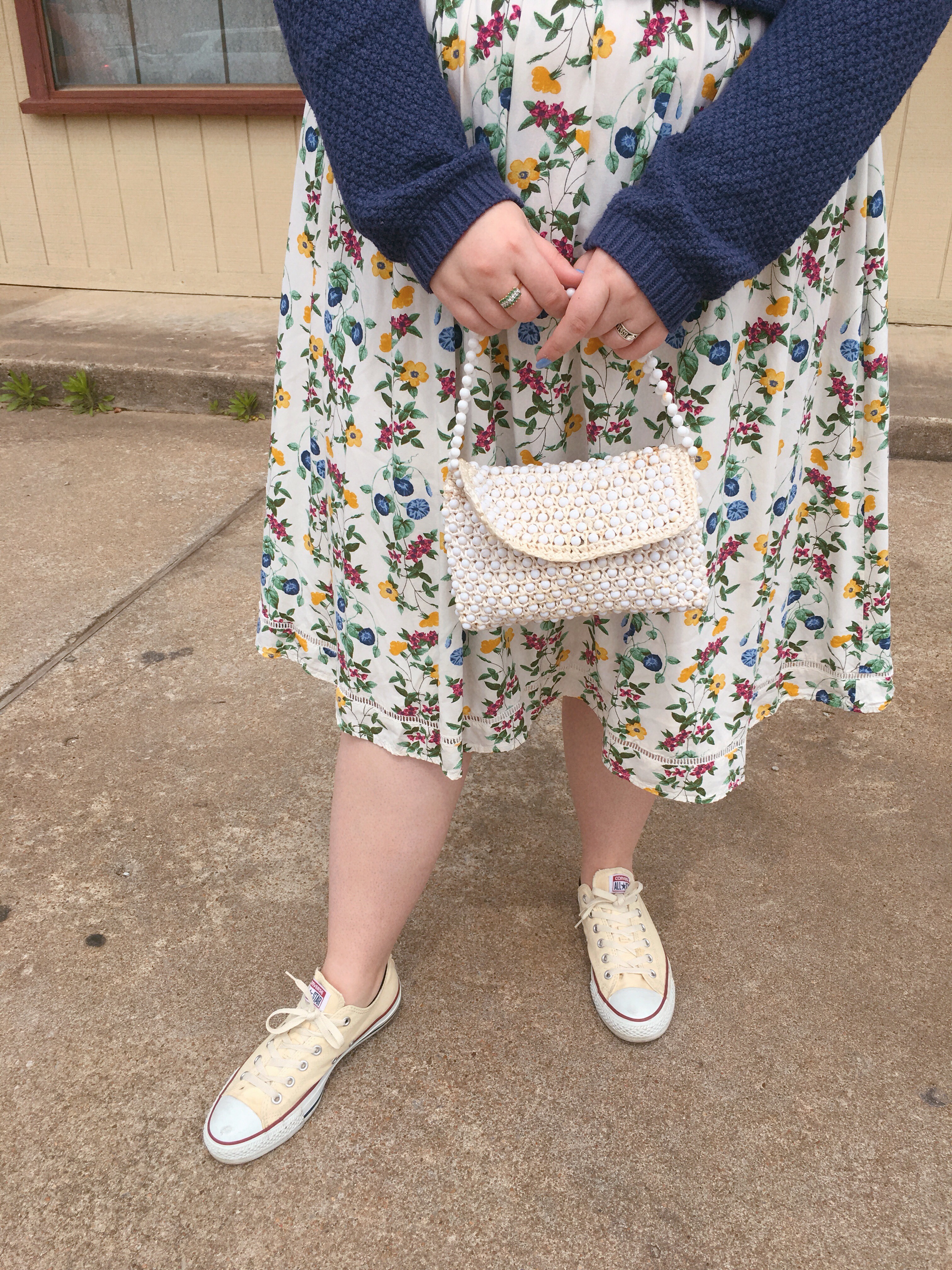 An important thing to consider when defining your personal style and wardrobe staples is your lifestyle. Things like climate and career will impact your style in various ways. For example, if you live in a warmer climate, your wardrobe staples may include denim shorts where as someone's in a cooler climate may include a coat. If you work a 9 to 5 office job five days out of the week, your wardrobe will probably include more formal business wear than someone who works outdoors or someone who works at a hospital. Once you make up the guidelines for your wardrobe, your personal style will become much easier to define. However, it is important to note that our personal style doesn't always line up with our lifestyle, and that's okay! That's what weekends and free time are for!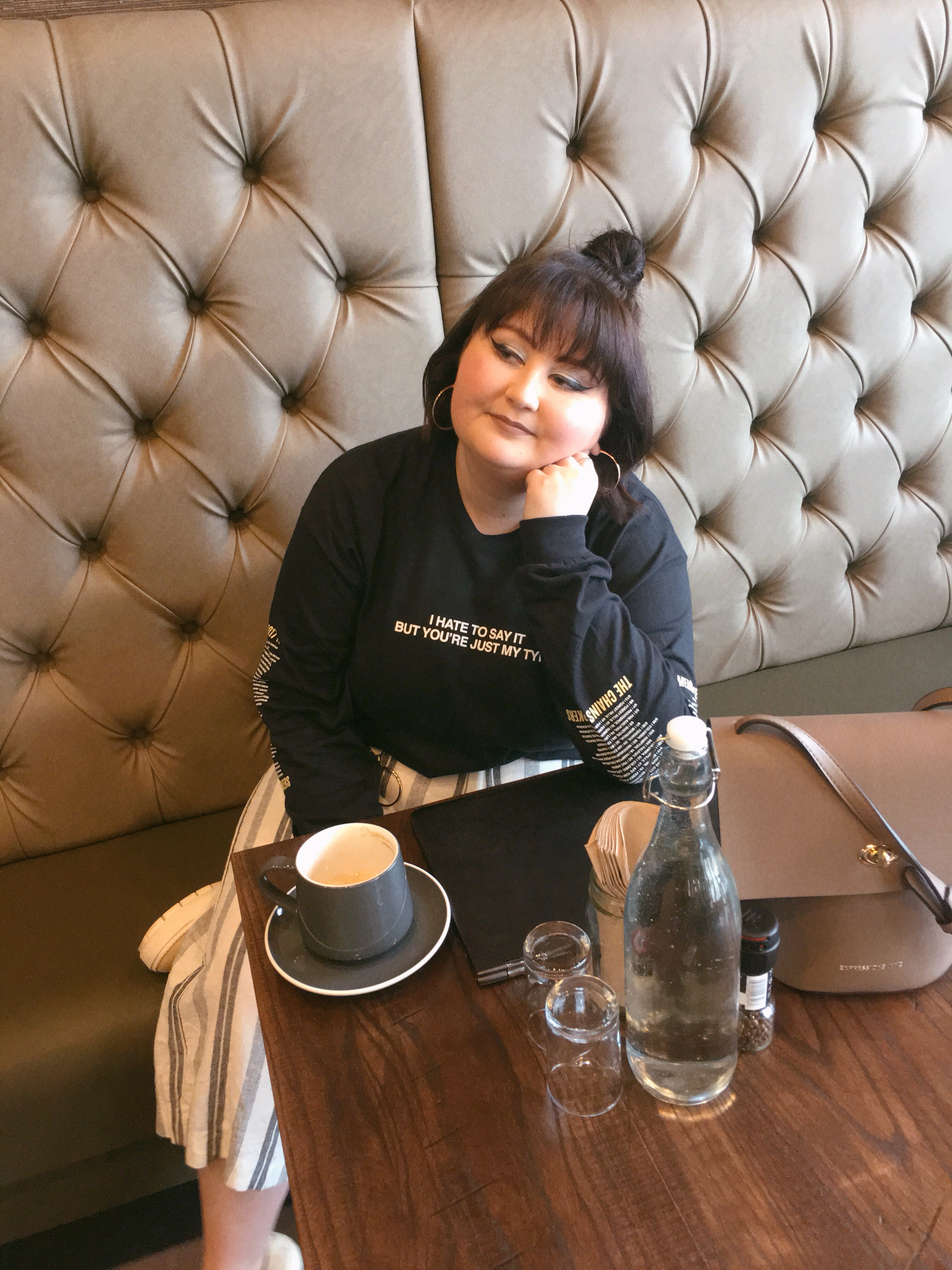 Here are some of my wardrobe staples:
Tops- If you know anything about me, then you probably know of my never ending love for a good graphic tee. Whether its from your favorite band or has a simple logo, is all black and white or super colorful, cropped or really oversized, any graphic tee is a good graphic tee in my book. They just go with everything. I also love dainty and feminine blouses, and striped button ups. One thing I don't have enough of though is blouses and tops in simple solid colors, but they are definitely a staple.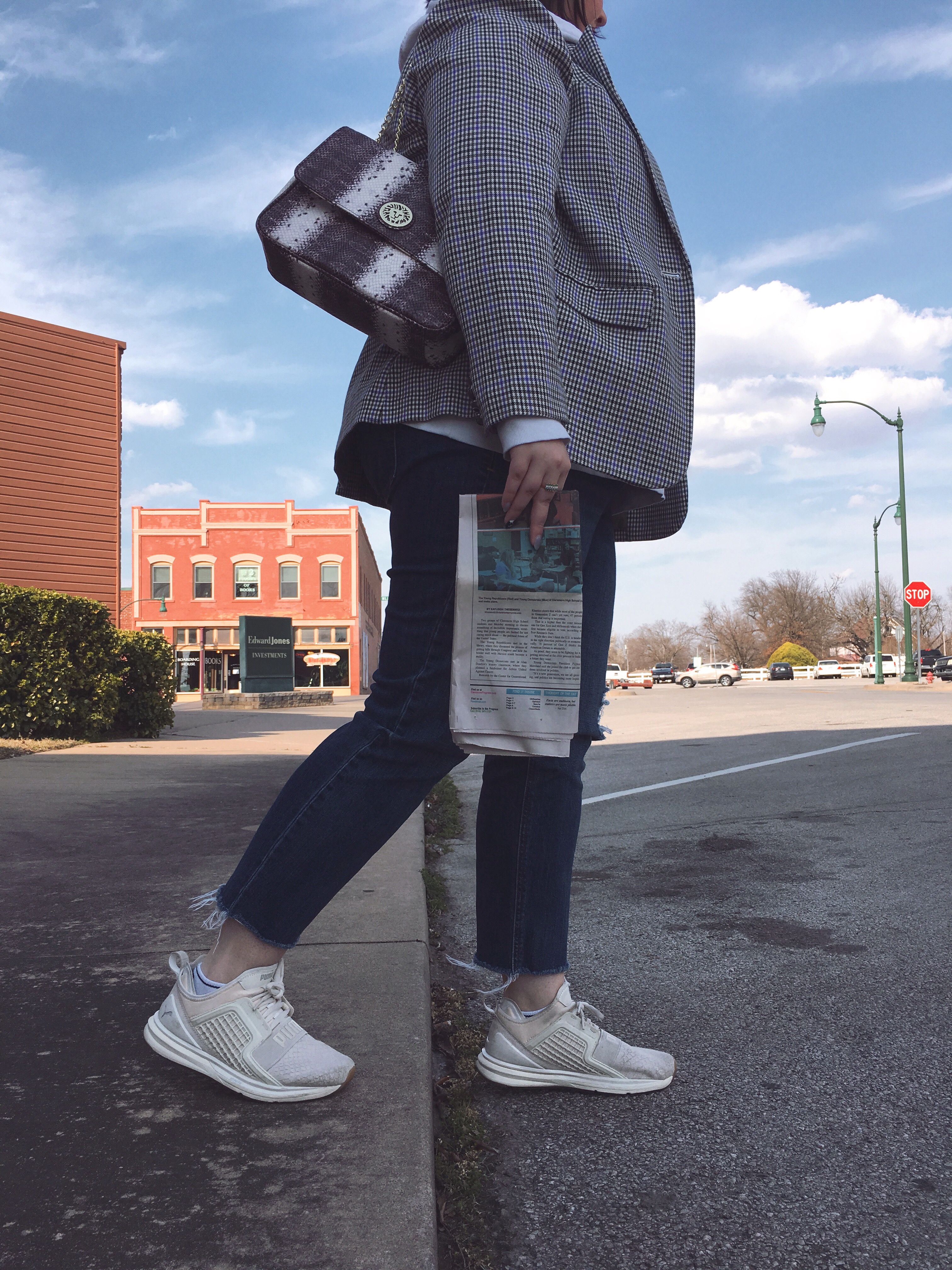 Shoes- I am a big fan of comfortable shoes and for me that means sneakers and tennis shoes. My must haves include chunky dad tennis shoes and platform sneakers. I find that these are just the most flattering styles and I am always gravitating towards them. Other favorite styles include pointed toe ankle boots and strappy sandals in a staple color like black, grey, or brown.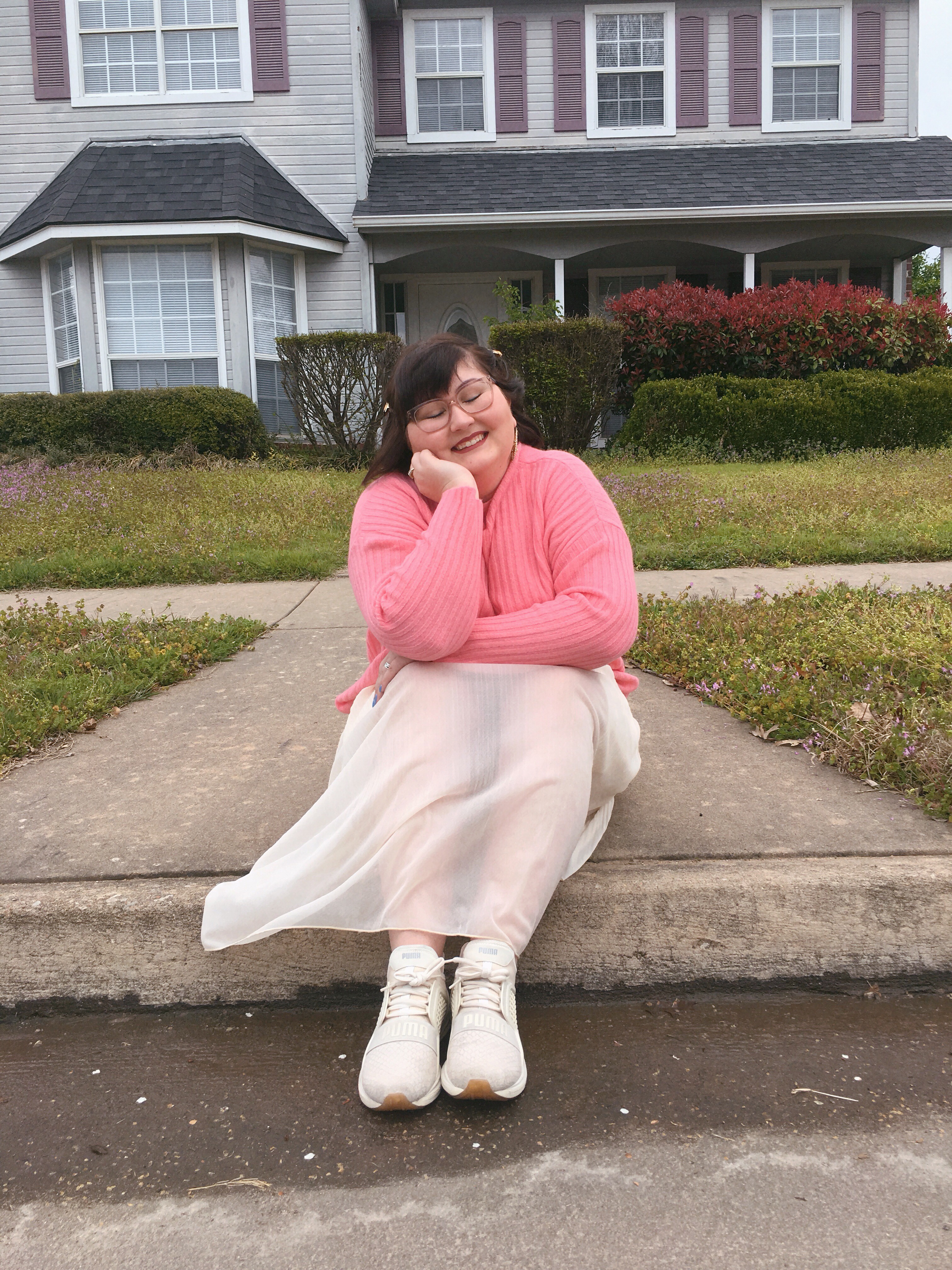 Bottoms- A pair of well fitting jeans is a must in any wardrobe, and I am anti-skinny jeans! For years I forced myself to wear them because they were trendy. But now I know that not only are they the most uncomfortable thing in the world, they are also not flattering on me. Now I am all about straight leg, wide leg, or boyfriend style jeans. Add to this list a pair of striped linen trousers, plaid dress trousers, denim shorts, and all the midi to maxi length skirts you can imagine. So find a trusted friend, throw every idea of what's "trendy" out the window, and find the jeans/pants/skirts that speak to you and make you feel good!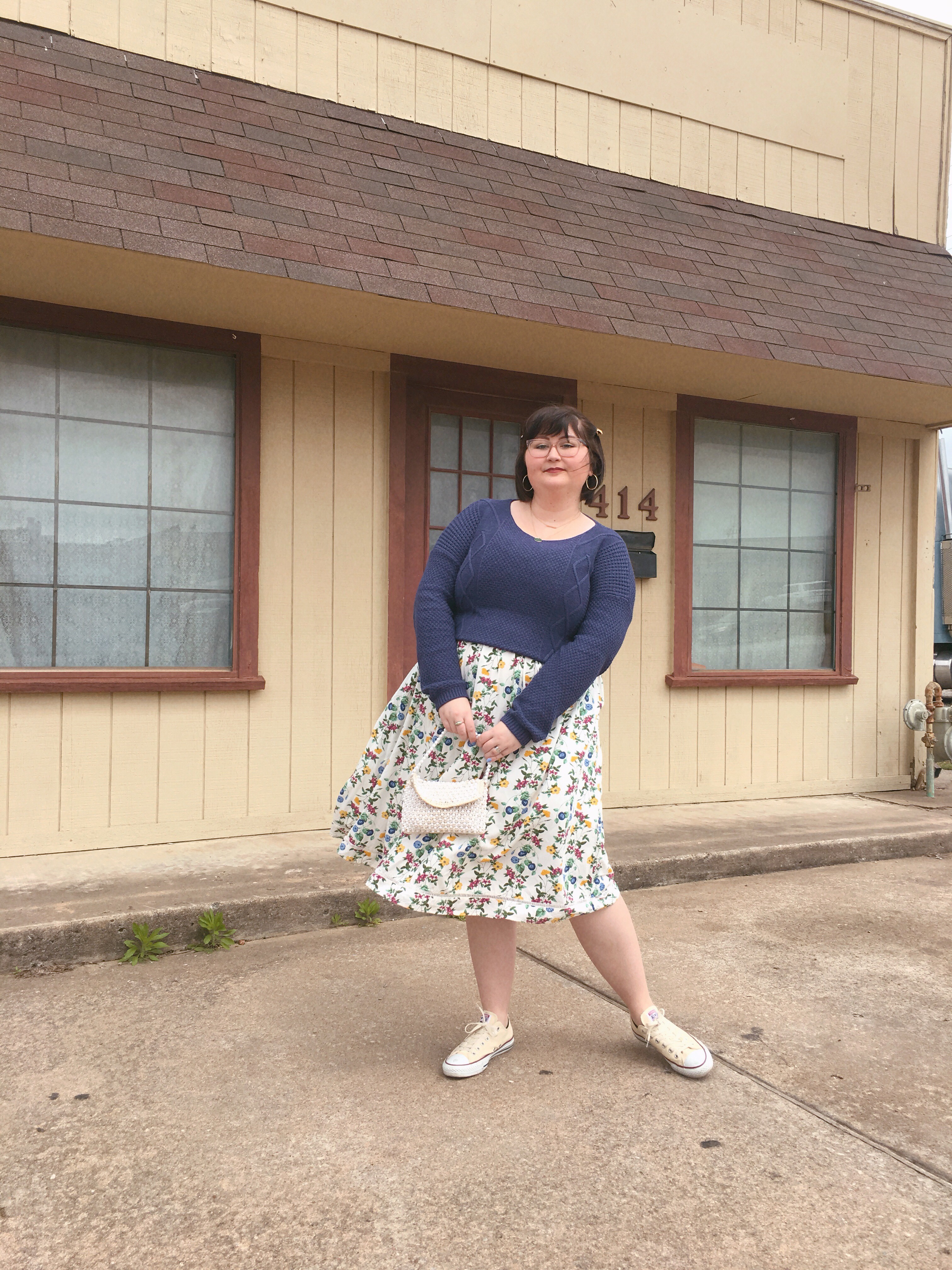 Dresses- The same rule for skirts tends to apply to dresses for me as well. I just love midi and maxi dresses to much! I find that not only are they incredibly comfortable, but they are also very flattering on me. I gravitate towards florals and stripes, but I also love a good denim dress or a solid color.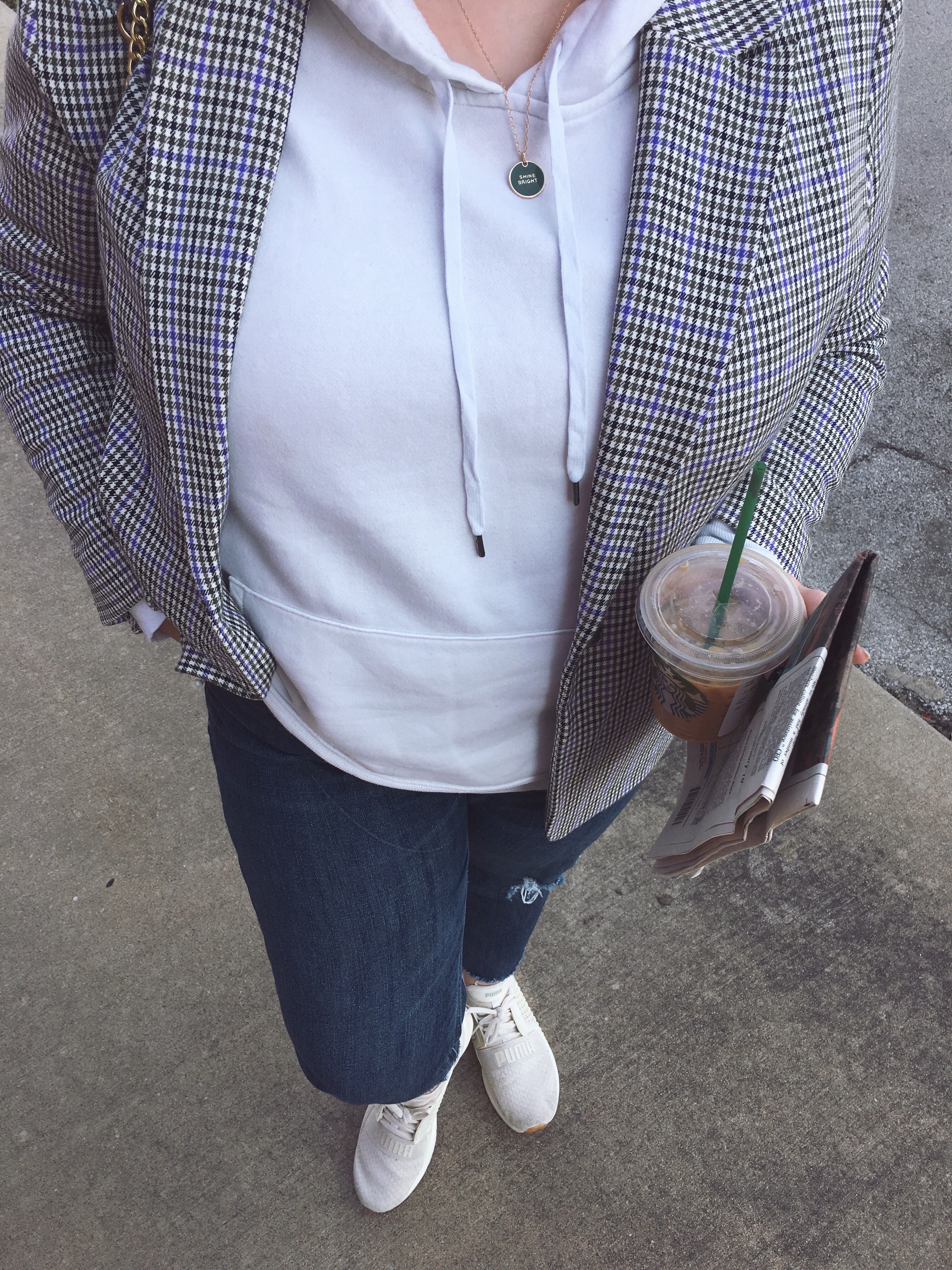 Outerwear- I used to be the kind of person that thought there was no such thing as "casual blazers," but I have been proven wrong and I love blazers now. In fact, I am definitely on the hunt for some more. Other staples in my wardrobe include denim jackets, both covered in patches and pins and plain, and a cargo jacket.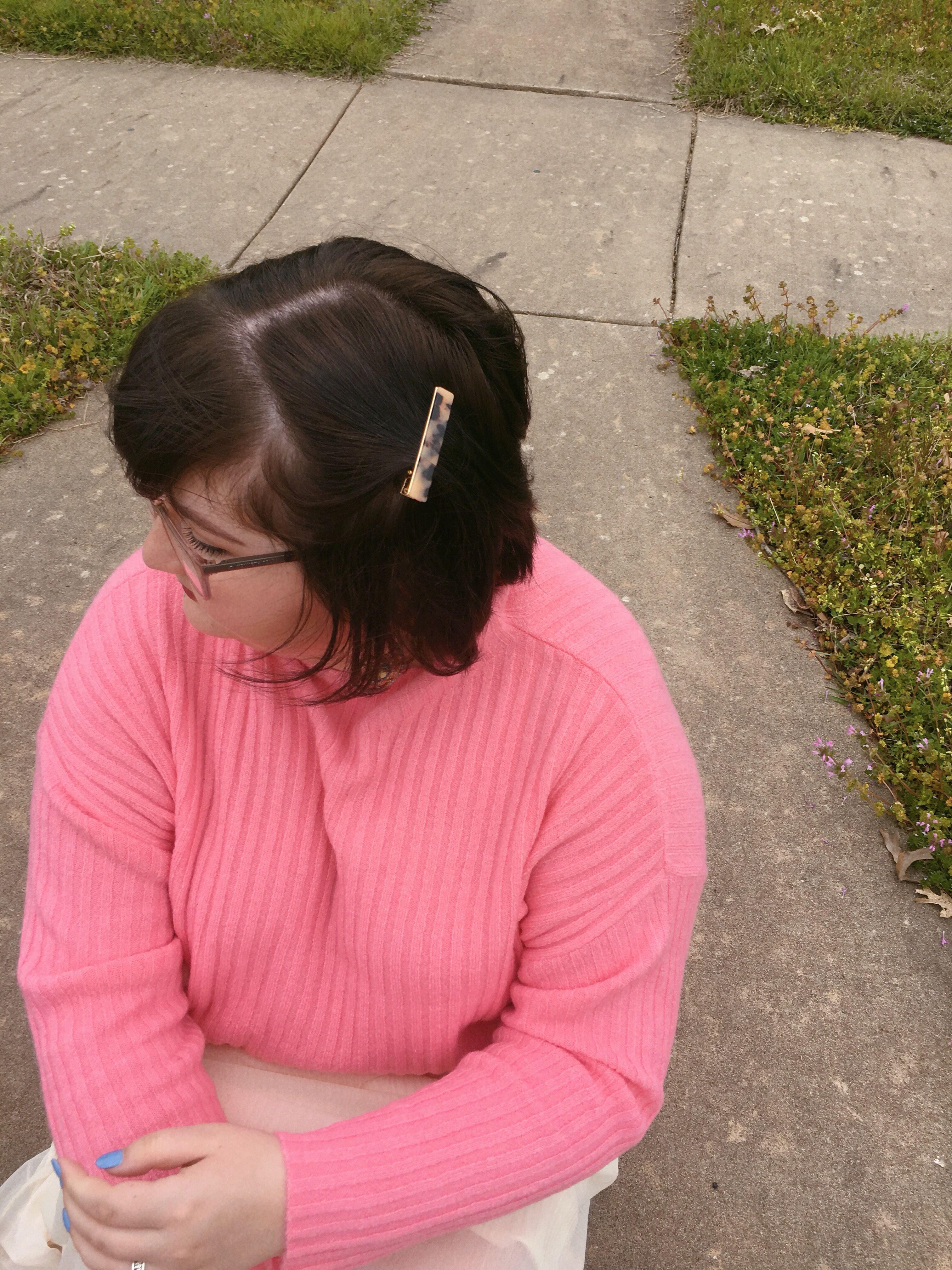 Accessories- The accessories that I live by are dainty gold necklaces, hoop and statement earrings, and gold rings. I also love hair clips and barrettes, straw hats and berets, beaded bags, straw bags, silk scarves, and just about anything with a vintage flair.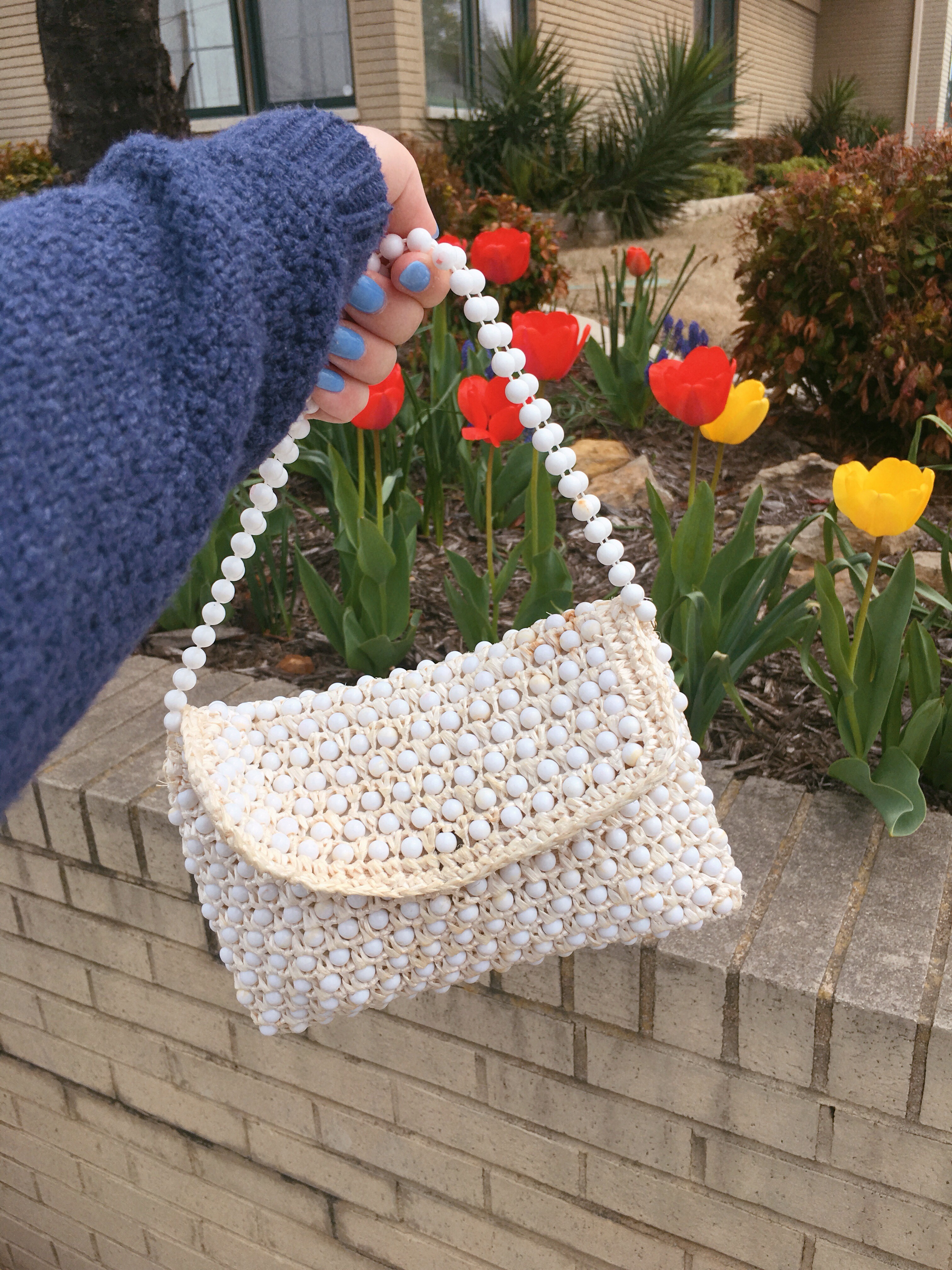 I know that not all of these staples are everyone's taste, and I am by no means saying that if you don't have all of these things you need to go buy them. These are just the things in my wardrobe that I could not live without. These are my wardrobe staples, and I feel like they are an accurate representation of my personal style.
I hope this post has made it easier for you to label your wardrobe staples and ultimately define your personal style. There's only one post left in this series, and I think it's the best one yet.
Love, Kendall